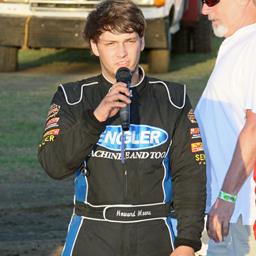 ---
Chili Bowl Opens Howard Moore's 2022 Campaign
Howard's 2022 racing season roared to life on Tuesday night at the Tulsa Expo Center in his qualifying night for the 36th annual Lucas Oil Chili Bowl.
Seventy-four Midgets participated in the Warren CAT qualifying night and Howard advanced from third to second in his qualifier, which positioned him second on the qualifier starting grid.
Unfortunately in the qualifier he was collected in a melee, which resulted in an eighth-place finish. Later in the night he started and finished eighth in a B-Main as his night came to an early end.
He returned to action on Saturday night, where he started 13th in the F-Main. Unfortunately, he would be an early retiree to an 18th-place finish as his 2022 Chili Bowl drew to a close.
Full event details are available at www.ChiliBowl.com.
Back to News