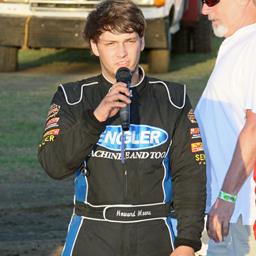 ---
Howard Moore Races with ASCS at I-30
Another hot-and-steamy Saturday found Howard Moore trekking to Tracey Clay's I-30 Speedway (Little Rock, Ark.) for a Lucas Oil American Sprint Car Series event at the 1/4-mile oval.
Thirty-two entries registered for competition in the Lucas Oil ASCS Speedweek event, and after qualifying fourth fastest in his group, Howard raced to a heat race win, which positioned him ninth on the feature grid.
During the course of the night's 25-lap finale, he advanced two spots to a seventh-place finish.
Full results from the event are available at www.ASCSracing.com.
Back to News