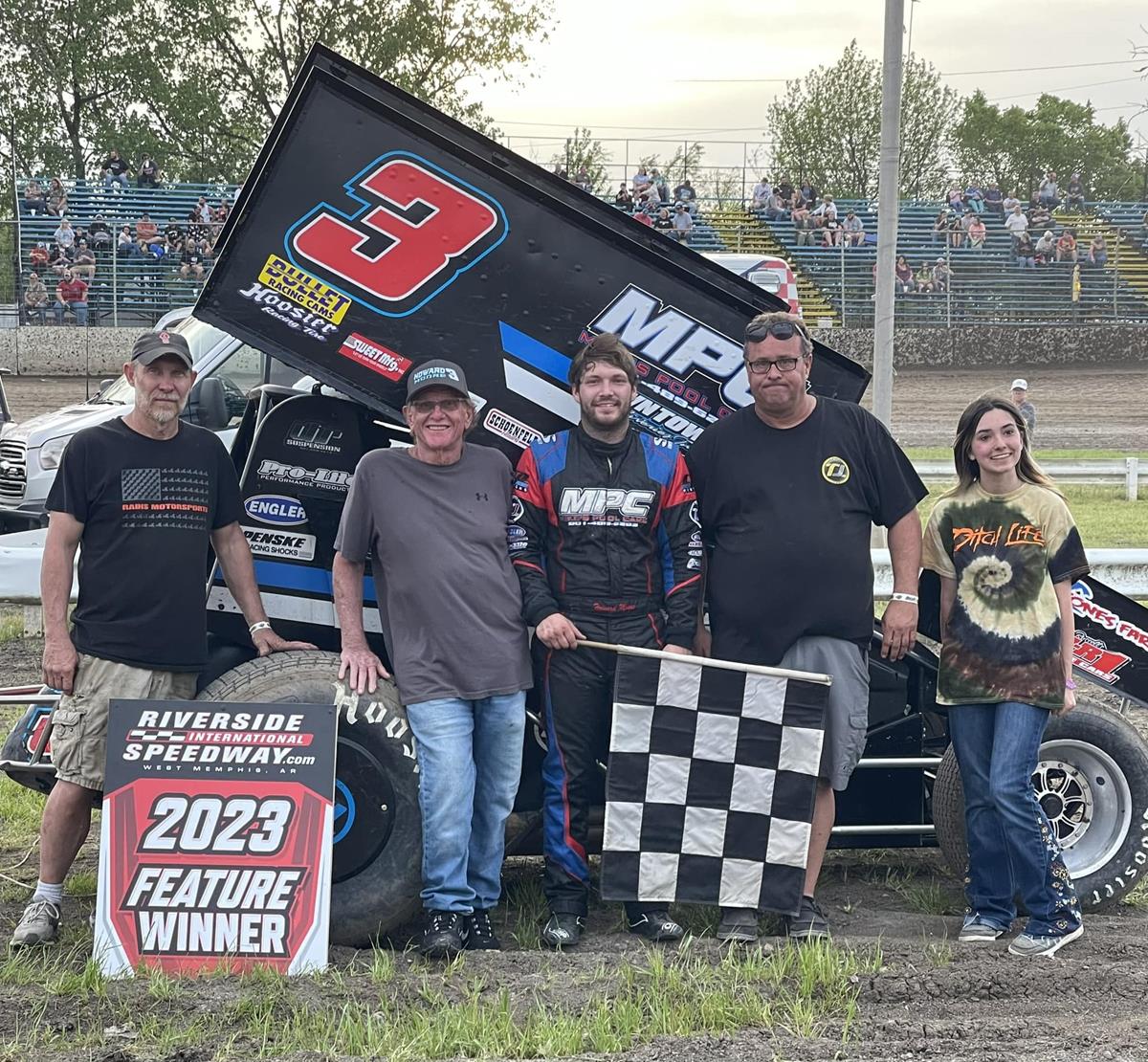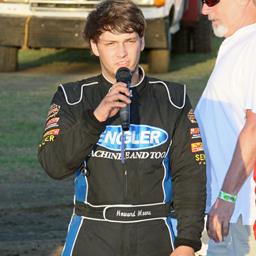 ---
Moore Wins 360 Sprint Car Season Opener at Riverside
Howard Moore outran Mother Nature and a strong field racers to register the $2,000 victory on Saturday afternoon aboard his Rains Motorsports No. 3 Mike's Pool Care JR-1 Chassis Sprint Car at Riverside International Speedway.
"We won the heat race from sixth to earn the pole for the feature, but Marshall (Skinner) grabbed the lead at the drop of the green flag. I was able to get past him after a few laps, and once out front never looked back and got the win," Moore said. "I really want to thank Clayton Allen and everyone at Riverside International Speedway for moving the show up to the afternoon to beat the rain that was coming in. Not many tracks would've done that, so I really appreciate it. They ran the show like a well-oiled machine.
"We had AG, Mike, Chris, Billy, Taylor and Kayle in the pits. I appreciate everything they did for me. I am fully aware of how fortunate I am to have this team along with the opportunity that A.G. (Rains) has given me. Thanks to Kayle for videoing and keeping up the Rains Motorsports page. Thanks for the extra set of hands from Billy Mooneyham. Everyone pitches in to make each night happen."
Memphis driver Howard Moore steered his No. 3 machine from the Rains Motorsports stable to victory in the lid-lifter for the 360 Winged Sprints on Saturday night at West Memphis, Arkansas' Riverside International Speedway (West Memphis, Ark.).
To do so, he bested a field of 16 cars that made up the 360 Sprint Car Sprint Showdown at the track known as "The Ditch."
In preliminary action, Moore started sixth in his 10-lap heat race and picked up five spots to take the checkered flag on the quarter-mile gumbo oval.
That performance was good enough for pole position in the 25-lap A-Main. While fellow front-row-starter Marshall Skinner jumped to the early lead, Howard trekked him down early in the race to take the top spot.
Once out front, Moore cruised the track's first 360 victory of the season and a $2,000 payday.
Landon Crawley, Dale Howard, Tucker Boulton, and Ernie Ainsworth completed the Top-5 finishers.
Full results from the program are available at www.RiversideInternationalSpeedway.com.
The team plans to travel west this coming Friday and Saturday to kick off the 2023 American Sprint Car Series (ASCS) schedule. Action opens on Friday at Texarkana 67 Speedway (Texarkana, Ark.) before sliding south to Boothill Speedway (Greenwood, La.) on Saturday night.
For more information on the events, please visit www.ASCSracing.com .
---
Submitted By: Dan Hodgdon
Back to News